In normal life we tend to clean our bed sheets, floor mattress and other interior stuffs. Simple wallpaper can enhance the beauty of home or office space. Home or office wallpapers are the best alternative of wall paints because its installation cost is low. Durability and long life of wallpapers depends on its quality. If you are expecting long life and maximum durability from your wallpaper, so its time when you should pay some attention towards wallpapers because a little care or attention can enhance the life of wallpapers from 2 to 5 years. If you will keep buying new wallpapers instead of cleaning the old ones, so it can cost you tons of money. If your wallpaper is dirty, so it's your responsibility to clean them and make them free from dust, molds, bugs, bacteria and other infected particles.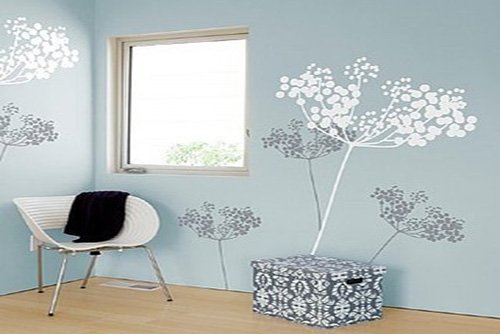 Here are some tips for the care of home or office wallpapers;
Wallpapers are the best place for bugs and insects to hide, and it's your responsibility as office or home owner to make sure that your wallpapers are not the home of bugs and insects. If you will not install wallpapers correctly, so it can be opportunity for bugs and insects to enter in it and hide in darkness behind the wallpapers.
Like sofa, table, door, windows and other furniture's wallpapers also need your attention for cleaning. While cleaning furniture and other stuff there is chances that dust covers the surface of wallpapers, which can kill the beauty and looks of wallpapers. So it's your responsibility to make sure that wallpapers are dust proof because sometimes wallpaper dust covers microscopic bugs.
With little regular care you can avoid the dark spots on wall; dark spots can decrease the home re-sale value. Actually it's quite easy to clean the wallpapers because in market there are a lot of brushes and liquids are available through which you can clean them or you can also give the contract to some professional organizations for cleaning of wallpapers.
For more details visit us at http://www.conterior.in/ or call us at +91-9711472828